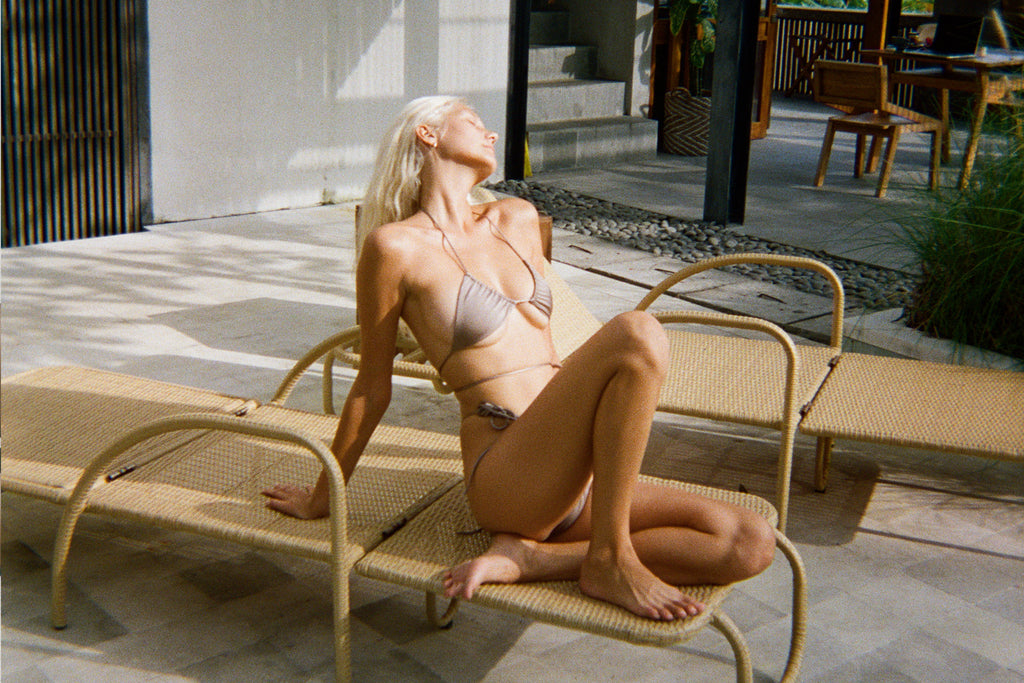 We have gifted Alena a disposable kodak camera to share the memories of her day wearing Tann line. Then we asked her about her day…
 1) What is the first thing you do in the morning?
I wake up to sleep some more. For me, this is the most delicious dream, hugging a pillow.

2 ) What things do you never leave home without?
I

would never leave home without getting dressed in comfortable clothes that fit my new day. It's very important how what you wear makes you feel and the day you will have from that. And of course I won't be able to leave home without my iphone and airpods.


3) What are your must-have clothing items?
Dresses & Heels and sneakers with jeans.
 
4) What do you do to relax?
The one thing I will let myself splurge on is spa and delicious food pleasure is ahead of everything.
5) What is the best part of living in Paris?

The best thing about living in Bali is lots of sun and ocean, fresh energy that recharges every day and of course tropical fruits.
6) How is your personal style?

I would describe my personal style as Earthy, natural, tropical.